Meet Our Team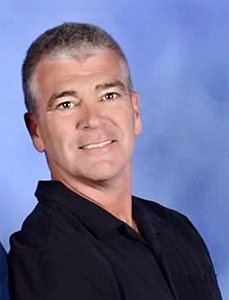 Dr. Phillip DeBaecke
Veterinarian
Dr. Phillip DeBaecke's father was a veterinarian and he grew up helping him at his practice, the Colonia Veterinary Clinic in Colonia, NJ. After graduating from Stockton State College, Dr. DeBaecke earned his DVM at Ross University School of Veterinary Medicine. Dr. DeBaecke was formerly the owner of the Colonia Veterinary Practice and the Woodbridge Banfield. Dr. DeBaecke bought the Country Animal Hospital in 2009 as a one doctor practice that has grown by leaps and bounds over the last 12 years. Today Dr. DeBaecke lives in Ocean County with his wife, Beth, rescue dogs Sky and Evette, and cats Monster, Tux, Paris, Aiden, Joey and Maya. When not working at CAC, Dr. DeBaecke enjoys fishing and golfing and spending free time with his children Peter and Stephanie Dr. Sean Lynch
Veterinarian
Bio coming soon!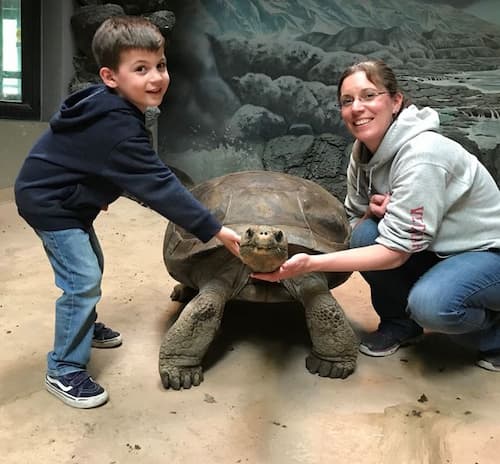 Dr. Kimberly Schwartz
Veterinarian
Dr. Schwartz grew up in Monmouth County. She graduated from Pennsylvania State University in 2004, and earned her DVM degree from St. George's University in Grenada in 2008 after spending her clinical year at the University of Minnesota. Dr. Schwartz lives in Monmouth County with her husband and two children. In her free time, she enjoys mountain biking, painting, and learning to play steel drums Dr. Michelle Rivera
Veterinarian
Bio coming soon!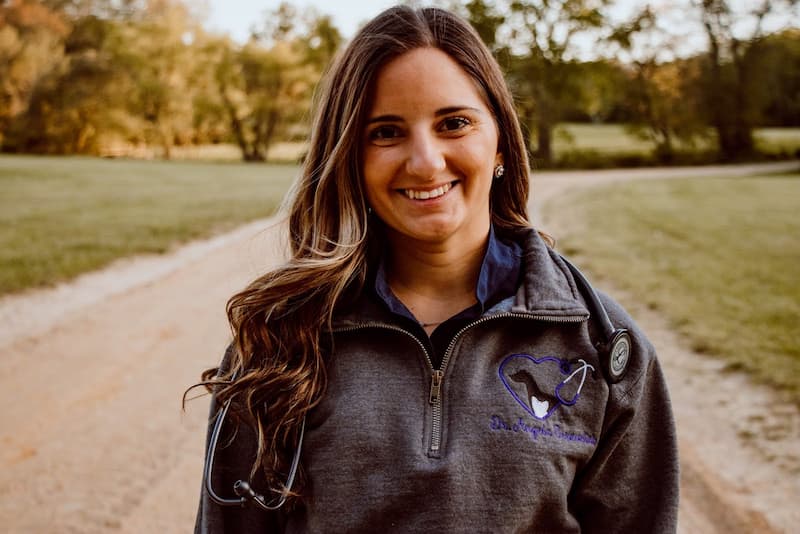 Dr. Angela Serevetas
Veterinarian
Dr. Angela grew up in Monmouth County. She graduated from Delaware Valley University and earned her Doctor of Veterinary Medicine degree from Ross University. Dr. Angela is Fear Free certified. Outside the office, Dr. Serevetas enjoys spending time with her family, dogs, and horse! Dr. Erica Snihur
Veterinarian
Bio coming soon!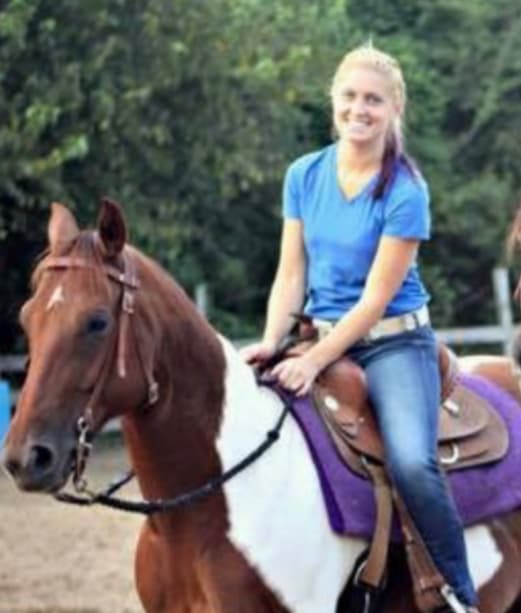 Danielle Ruzzano
Hospital Manager
Our office manager Danielle attended the nursery school next door to the Colonia Veterinary Clinic. Her family's pets were clients of Phil DeBaecke's father Dr. Peter DeBaecke. She would often visit the clinic after school to see all the patients. Many years later she started working for Dr.Phil DeBaecke in the small office in Englishtown. She has an overwhelming care for animals. After working closely with Dr. DeBaecke and the other doctors at Country Animal Hospital she learned all aspects of the clinic including animal treatment and client communication . Ten Years later Danni was promoted to practice manager. She has three dogs of her own Cruz, Ranger, and Twitch and two cats Mickey and Charlie. Her favorite hobby is competing in rodeos with her two horses Jemma and Ranch, finding her pole bending or barrel racing. Her safe place is on the back of a horse. She goes above and beyond for her clients and patients and hopes you get the best care as expected when visiting with Country Animal Hospital. Lisa Vanname
Lead Veterinary Assistant
Lisa has been a part of CAC since 2008 . She is our very own cat whisperer of CAC. Lisa enjoys spending time and making crafts with her daughter Jeanna. Lisa and her daughter also rescue a variety of exotic animals. She is a forever familiar face around the clinic.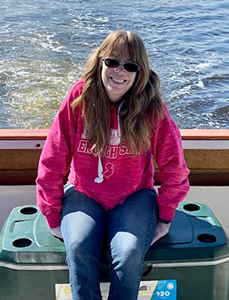 Denise Unglert
Lead Receptionist
Denise is one of our many receptionist. She is also crossed trained as a technician. She has a german shepherd of her own and her love for animals continues. When she is not working , you will find her out on the water on her boat with her husband and dog Boo. Denise came to us with no veterinary clinic experience and is now teaching other's the ropes.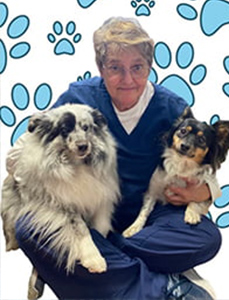 Kimberly Willhoite
Surgery Technician / Veterinary Assistant
Kim has been a part of CAC since 2008 . Kim is one of our wonderful surgery technicians. You will find her watching over your pet in surgery or ordering all your medical needs . Kim enjoys the busy day at work and enjoys her time off with her dogs and friends . She's the class clown of the bunch. Kim also has a talent in dog grooming.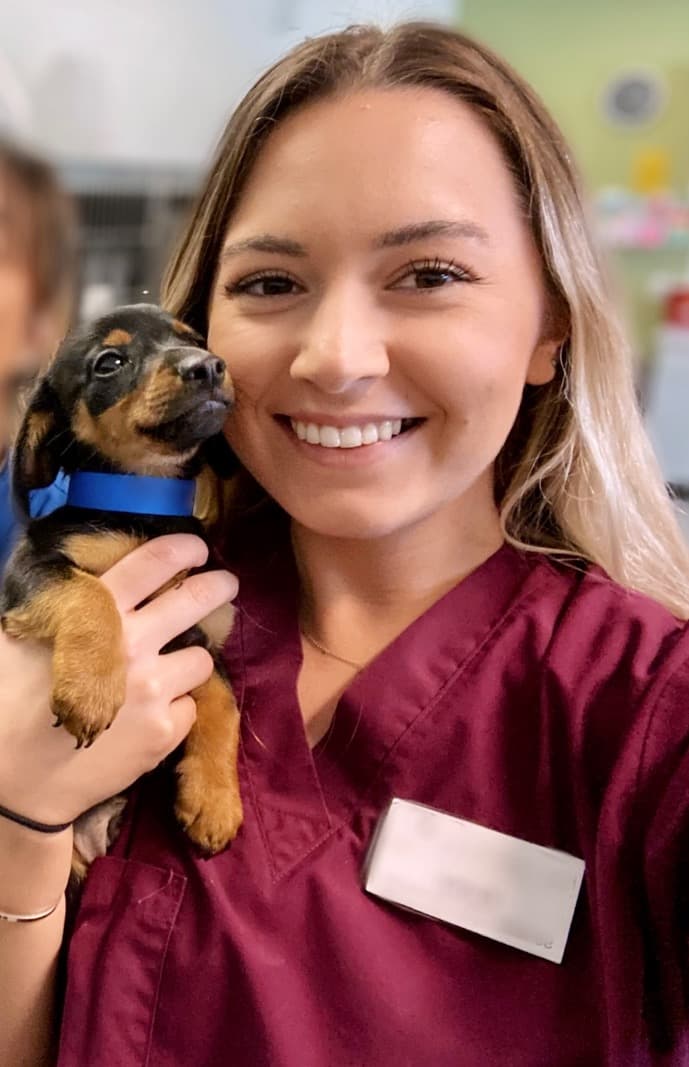 Rachel DiPaolo
Surgery Technician / Veterinary Assistant
Rachel loves cats and enjoys her time at the beach. She is a smiling face that you will see around the hospital. Her job is very important to her, she cares for the animals as if they were her own. Rachel is fun, quick and sweet. She is always ready to give you and your pet the best experience. You will be assured to have the best visit when Rachel is your pets technician.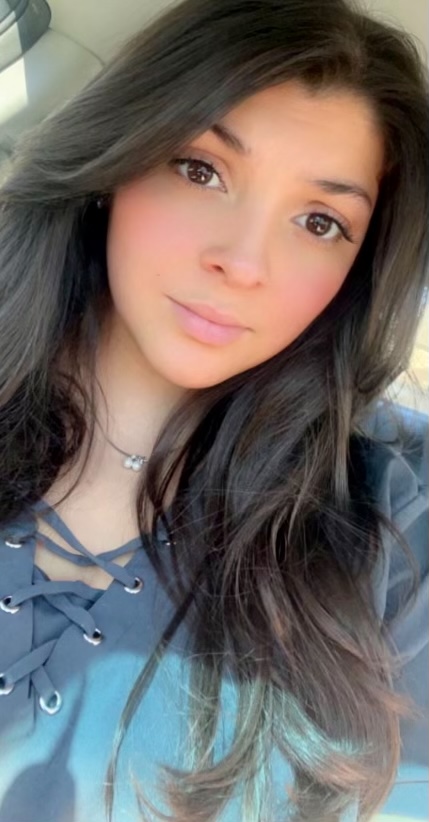 Jillian Arcati
Receptionist / Veterinary & Surgery Assistant
Jillian has five dogs of her own and loves working with animals. She worked for a pet-sitting business for eight years prior to beginning her journey in veterinary medicine. She completed an internship and received my AVA certification at Red Bank Veterinary Hospital. Her family has been using Country Animal Hospital since she was a child, and now she has the pleasure of being a Veterinary Technician as part of the team! She is also in school pursuing a bachelor's degree in Biology so she can eventually become a DVM with incredible support from the hospital!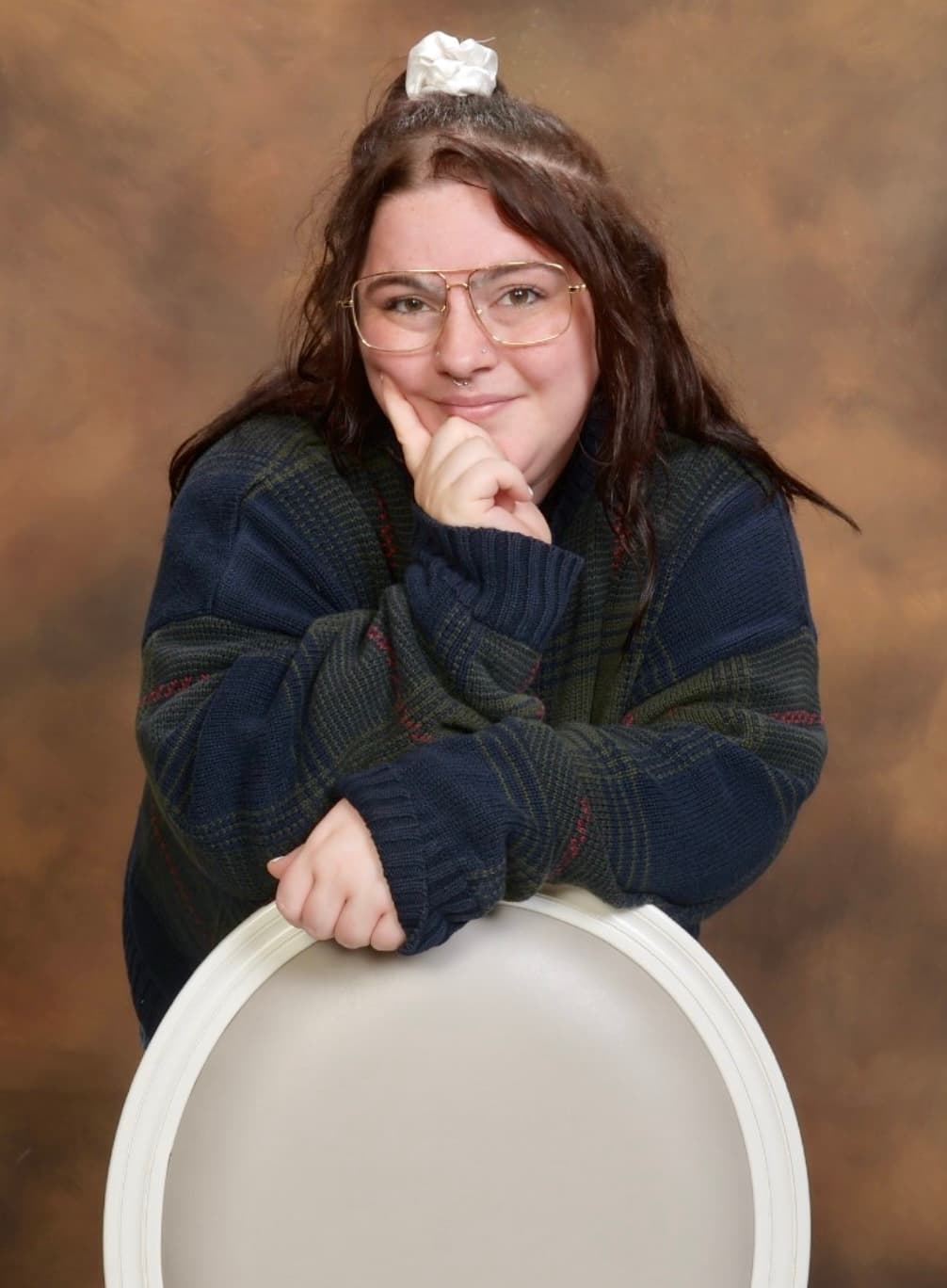 Brittany Cunningham
Receptionist / Veterinary & Surgery Assistant
Brittany started her journey with Country Animal Hospital in 2020. She's always been passionate about animal advocacy and her prior experience in retail prepared her for her important position as a customer service representative within our busy practice. After some time working in the front of the hospital, Brittany decided to transition her career track and has been trained as a veterinary technician. She now assists our veterinarians with both daily appointments and surgeries. Brittany shares her home with her Bearded Dragon named Oliver and her Rabbit named Harvey.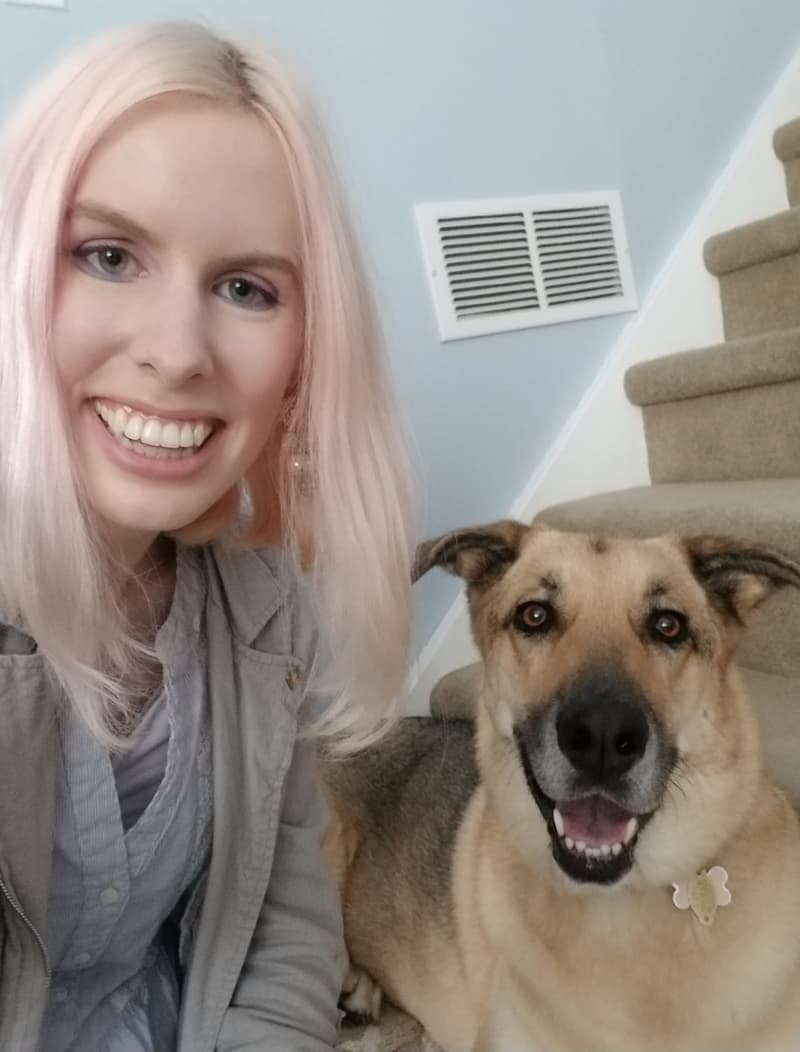 Sharon Kish
Receptionist
Sharon has been a part of the CAH team for one year and a veterinary receptionist for three years. She has a deep love for dogs and has a German Shepherd named Gracie. She loves working with animals and is very patient and compassionate which makes her a great fit with our team. Merissa Abbate
Receptionist / Veterinary & Surgery Assistant
Merissa has been a part of CAC for about five years now. Merissa enjoys spending time and making memories with her kids and her pets. She currently has two cats and a dog named May who she had rescued she adores her so much.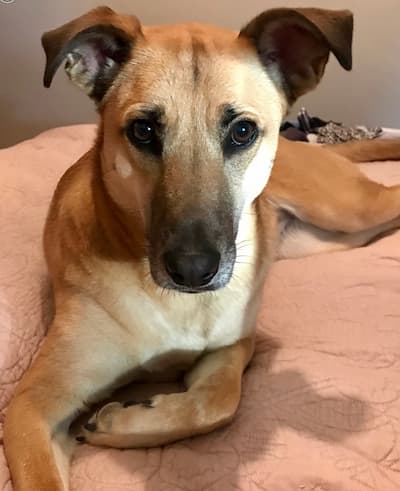 Merissa's dog May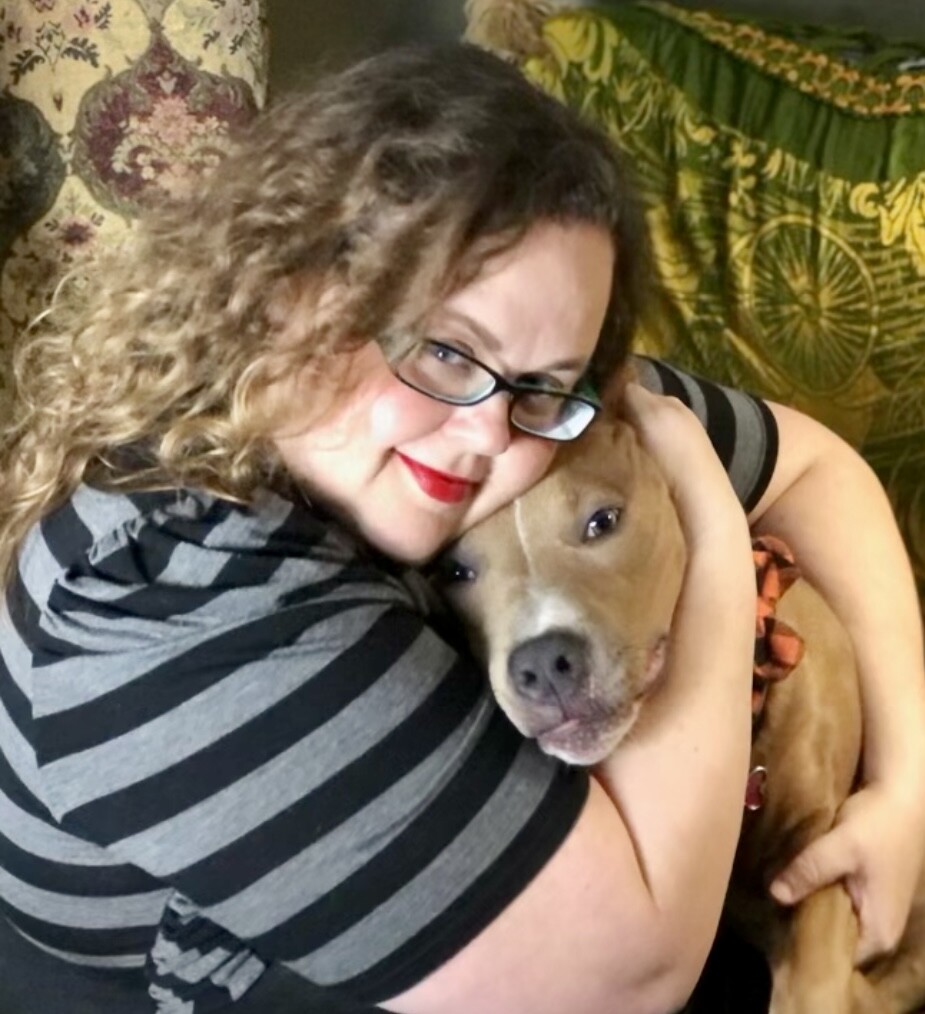 Melissa Perez
Technician
Melissa is an animal care and welfare specialist with over 20 years of experience working with all types of animals ranging from pets, wildlife, exotic animals and farm animals. As a certified Humane Officer and an experienced veterinary nurse she has had many opportunities to "take her work home" with her and has fostered homeless pets and cared for hospice and elderly pets that found their way to the animal shelter. While volunteering for HSUS and FEMA as a field-active disaster responder in New Orleans post hurricane Katrina, Melissa had the opportunity to truly see how powerful the bond between people and their pets is. After this eye-opening experience, she has worked on a series of projects that strengthen and protect the human-animal bond. Some of these include work-study programs at a local shelter for at-risk youth and assisting in founding an organization that fosters pets of domestic violence victims until they can safely take them back. Melissa shares her home with her husband, Tom, and their seven cats and two dogs, all rescued.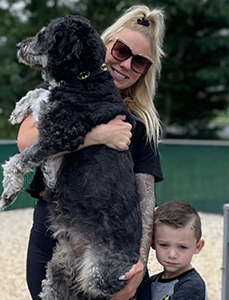 Jamie Mancil
Surgery Technician / Veterinary Assistant
Jamie came to CAC after working as an animal control officer for about 5 years and shelter worker for over 10 years. Her love for animals goes above and beyond. She enjoys time with her son Phoenix and being home watching scary movies. Jamie is a huge pitbull advocate and has cats, reptiles and a dog of her own. Jamie is one of the surgery techs here at CAC and loves what she does on a day to day basis. She believes saving animals is her passion and her calling in life!
Michelle Hart
Michelle started her journey into veterinary medicine as a receptionist in 2006. Shortly into her journey, she fell in love with being able to help people and their animals. After being a receptionist for a year, she wanted to be more hands-on, so she decided to start her career as a veterinary technician. It wasn't long before she knew this was what she was meant to be doing. She has been a veterinarian technician since 2008. Since she started, she has been taught all aspects of the field. She absolutely loves everything, especially being able to help people and their furry friends.

When she is not working, she is with her two beautiful daughters and my family. She loves to learn and grow every day. She loves reading, going to the beach and just exploring this life as she goes. Chris Kakoleski
Receptionist
Bio coming soon!